About Inca Creative Print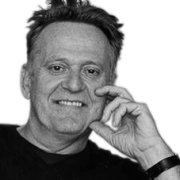 Inca Creative Print is owned and managed by Martin Gamble, who for the last 10 years has helped hundreds of businesses and organisations with a wide range of print requirements.
Here's his story.
"I set up Inca in 2003 to provide small and medium sized businesses a place to go for quality print at the best prices. Often a company will get "tied in" to a printer who may not provide the best value across the board. My role is to understand my clients' needs and provide the best options for quality, delivery and price all the time, every time. I hand pick the best printing option and personally manage everything from the order right through to the delivery".
Clients love this approach as it gives the a single point of contact from someone who really understands their business. Brock Taylor, an Estate Agent in Horsham is a long standing client who relies on Inca Creative for a large range of printing needs. Managing Director Peter Maskell is an enthusiastic client,